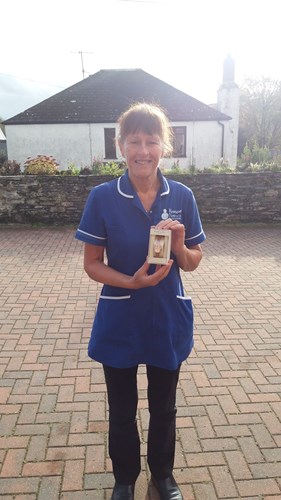 A carer at Restgarth Network Healthcare in Cornwall has been recognised for 17 years of outstanding service.
Tarn Dove-Lewis received a gold watch from Restgarth Network for her hard work and commitment to her role over the years. 
Manager Angela Sayer said: "Tarn is a truly lovely carer and is committed and considerate to her regular clients. The company gave her a gold watch as a thank you for completing long service. 
"We wanted to recognise the outstanding achievement and contribution she offers the care industry; she is very well liked and respected by all her colleagues and the clients she cares for." 
Tarn's achievement was published in the Cornish Times – congratulations Tarn!