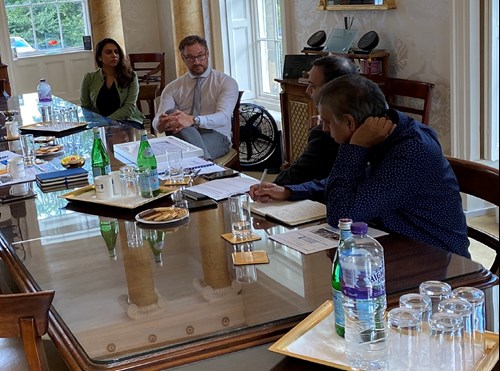 Franchise Training Programme
The Stage One recruitment training provided consists of a 5 day induction.
This contains:
3 days at the central training hub in Birmingham in a live working office
Followed by 2 days of training at your place of business.
The Recruitment Induction Training consists of 6 modules:
Introduction - Background to Network Healthcare Professionals and the wider Pertemps Network Group
Candidate Sourcing - including use of job boards and advert writing
Marketing – how to effectively market your Business and Candidates
Business Development – Techniques and Approaches to gaining new Business and exploring current NHP contracts
Candidate Compliance – all the steps required to make a candidate available to work
Client Management – how to maintain Business and Business relationships over time.
These modules will give you all the tools required to start to run your own Business.
Once the initial 3 day training is completed, a 2 day session in your own place of business allows you to put all the skills you have learnt into practice, alongside an experienced member of staff to give you the confidence that you are applying your new skills correctly.
Once this formal training is completed, you will be assigned a mentor who can assist you remotely with any queries you may have, or to offer you general reassurance as your journey continues.